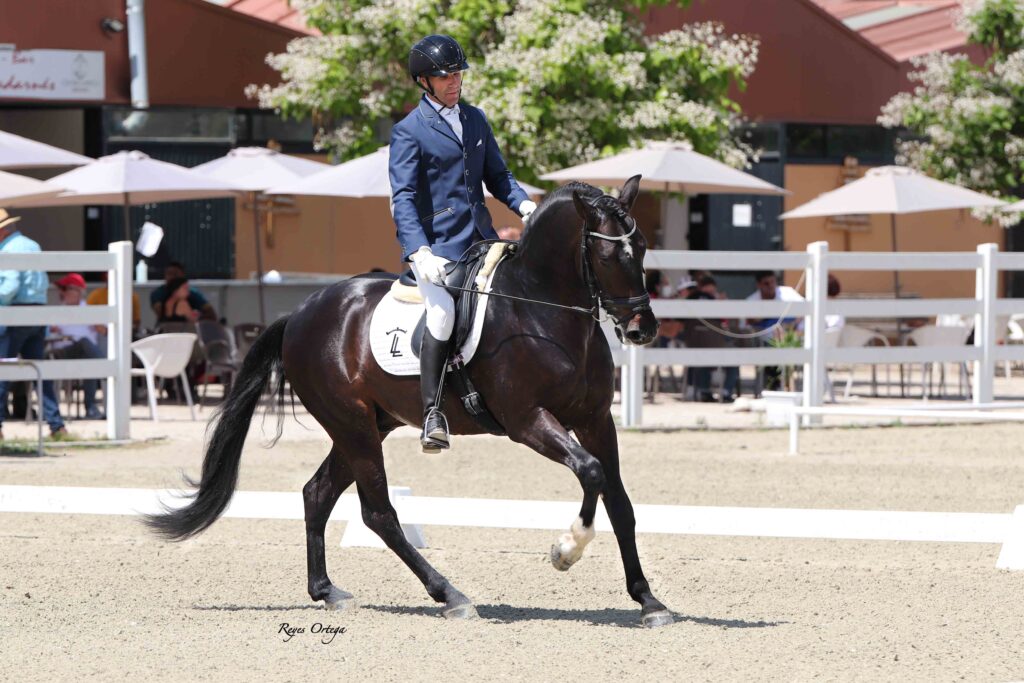 Date of birth: 10-05-2015

Breeder: YEGUADA LEZAMA LEGUIZAMON

Owner: YEGUADA LEZAMA LEGUIZAMON
Jupiter JAP is a young horse of great beauty, very good character and quality in his movements. These attributes make him ideal for competition, both in morphological and dressage contests. This stallion has three very good gaits: a wide and well-mechanized walk, an elastic trot and a wide and uphill canter.
Nowadays he is competing in the 6-year dressage tests and morphological contests, he usually obtaining very good results in both disciplines and with good expectations for the future.
His origins are interesting, his father comes from Manzanillo, José Luis de la Escalera breeder, and Esplendida LXXI. She is a daughter of Utrerano VII, Elite Breeding Stock, and Fuego de Cárdenas's sister, a member of the Spanish national dressage team, and participant in the Olympic Games twice. On the other hand, his mother, Javir del Jut from Bohorquez breeder, is a special mare. Her bloodline comes from Lebrijano III-Agente-Maluso, genetic line considered as the founders of the modern breed, and a basic and essential element to obtain solid horses with excellent aptitudes for dressage and functionality. Her noble and gentle character has transmitted it to most of her descendants, as well as her very good superior line. Besides, this mare transmits good movements, being able to find some of her descendants competing in dressage, morphological and work riding competitions.
Image gallery
2021 – Bronze in 6-year level in the CDN*** of Granada

2019 – Silver in section 8 in the Equisierra contest in Villamartín

2019 – Gold and Best Movements in section 8 in the XXIII PRE-Horse City Championship in Baza

2019 – Silver and Best Functionality in section 8, 4-year-old stallions, at the XXXII Piedrahita Horse Fair

2019 – Bronze in 4-year level in the CDN*** of Peña de Bejar, Murcia

2019 – Bronze in 4-year level in the CDN*** of Trigueros, Huelva