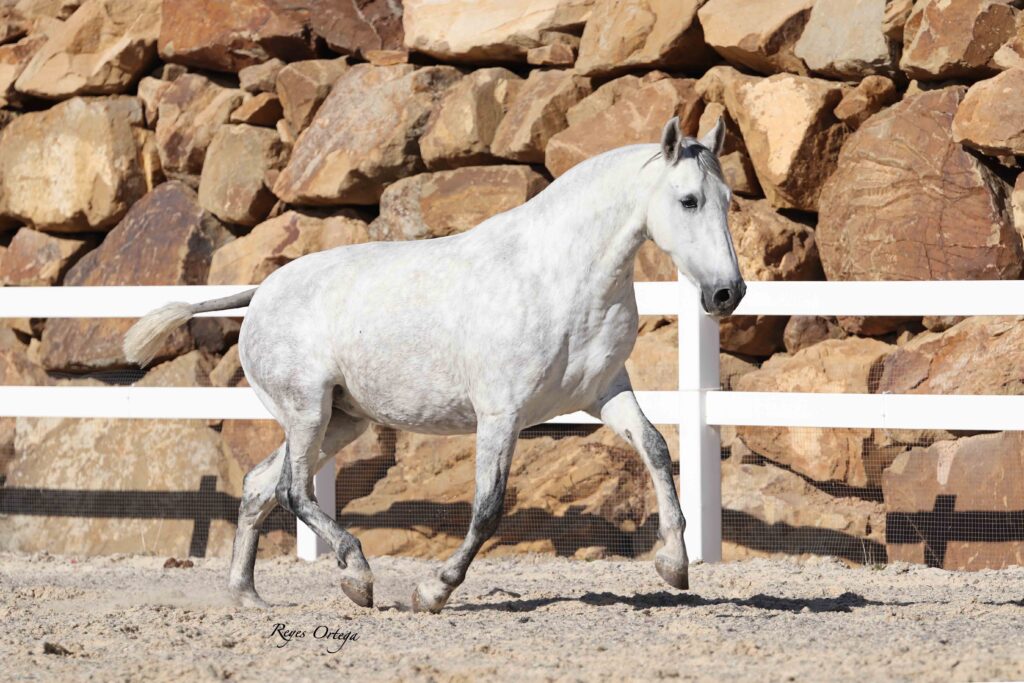 Date of birth: 12-01-2019

Breeder: YEGUADA LEZAMA LEGUIZAMÓN

Owner: YEGUADA LEZAMA LEGUIZAMÓN

Father: SOBERANO DE TORRE
Norteña JAP II is a beautiful grey filly, she is in the white phase from very soon, has a harmonic body and correct gaits. Currently, he has a stable dressage, knows how to work on the rope and on the walker.
She is Soberano de Torre's daughter by Yeguada Torreluna, who was Spanish Roller-up in SICAB 2014. This stallion promotes breed and beautiful, as well he comes from Pampero VII by Marín García, Qualified Breeding Stock and Spanish Roller-up in SICAB 1998, besides father of great champions as well Kabileño VII (Elite Breeding Stock) or Hacendado IV. Her mother is Jardinera CXXI by Aniceto Embarba stud farm, in whose genetics we can found important bloodlines as Hierro del Bocado, Ignacio Bravo and Lovera.
Image gallery