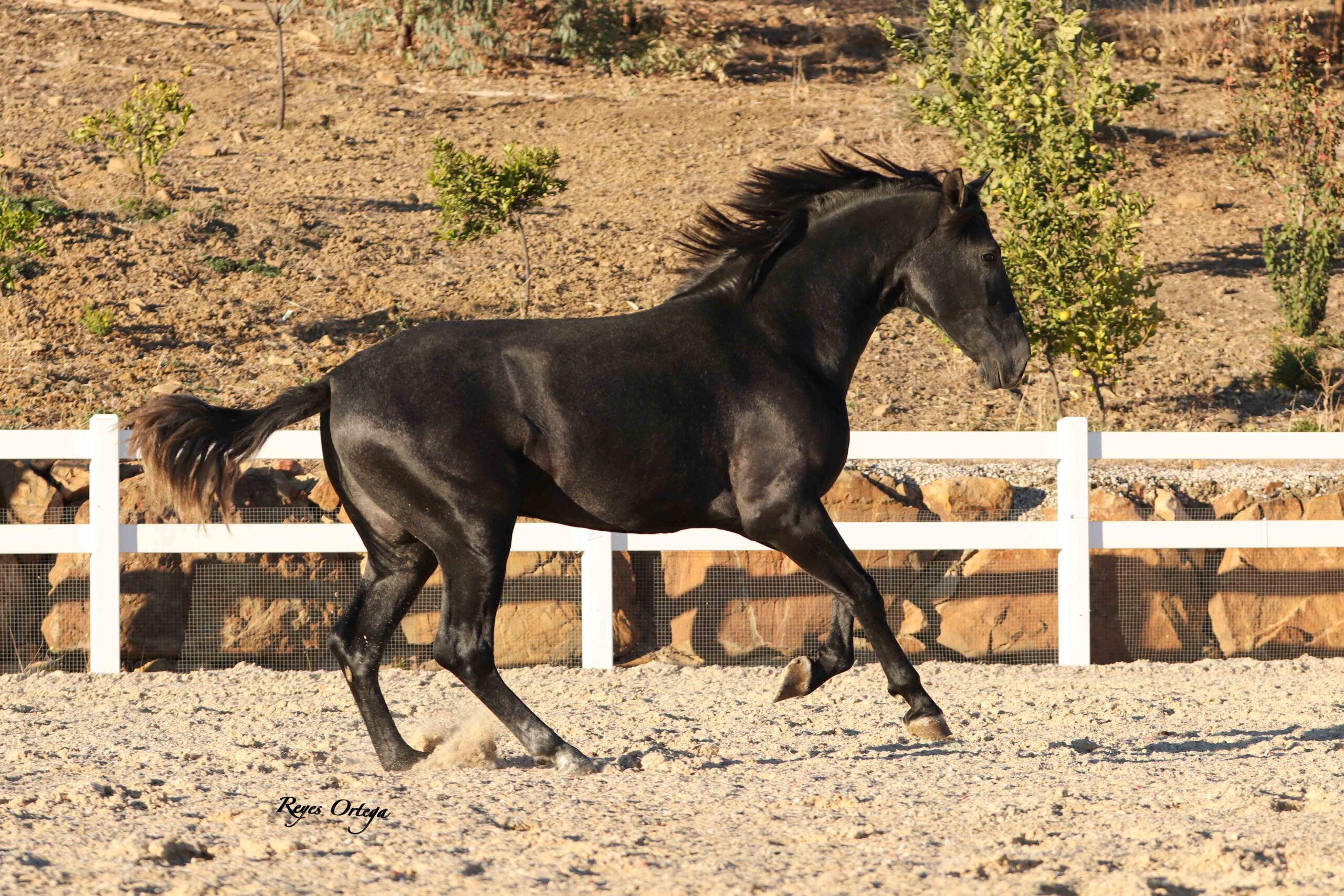 Date of birth: 21-01-2020

Breeder: YEGUADA LEZAMA LEGUIZAMON

Owner: YEGUADA LEZAMA LEGUIZAMON

Father: JAREÑO DE POVEDANO

Mother: BORREGUITA DE ARAGÓN
Olmo JAP is a grey colt of great beauty and with a sporty body. His character is very noble, he has a calm and docile temperament. His three high-quality gaits show fluidity, amplitude, and good suspension. Besides, he is very intelligent and quick to learn, which makes the deal at hand easy and sweet. Currently, he has a stable dressage, knows how to work on the rope and on the walker.
We will start with him dressage training soon. His genetics are very interesting, his father is Jareño de Povedano, a great horse, very complete both in morphology and in functionality, competing in both disciplines with very good results. Jareño de Povedano is the son of the great Engañoso VI of the Yeguada Marín García, who brings very good movements to his offspring, an example we have in the multi-award-winning Romero de Trujillo (Young Recommended Breeder Stock for Dressage and Morphology, as well as Qualified Breeder Stock). His mother, Borreguita de Aragón, is a mare with a beauty reminiscent of the classic PRE lines. Daughter of Mirlito XI byMiura, a stallion with a high aptitude for dressage, and Heperia, by Hermanos Camacho Benítez, a descendant of Fumana (mother of Impatient II, Elite Breeder and representative of the Spanish dressage team).
Image gallery