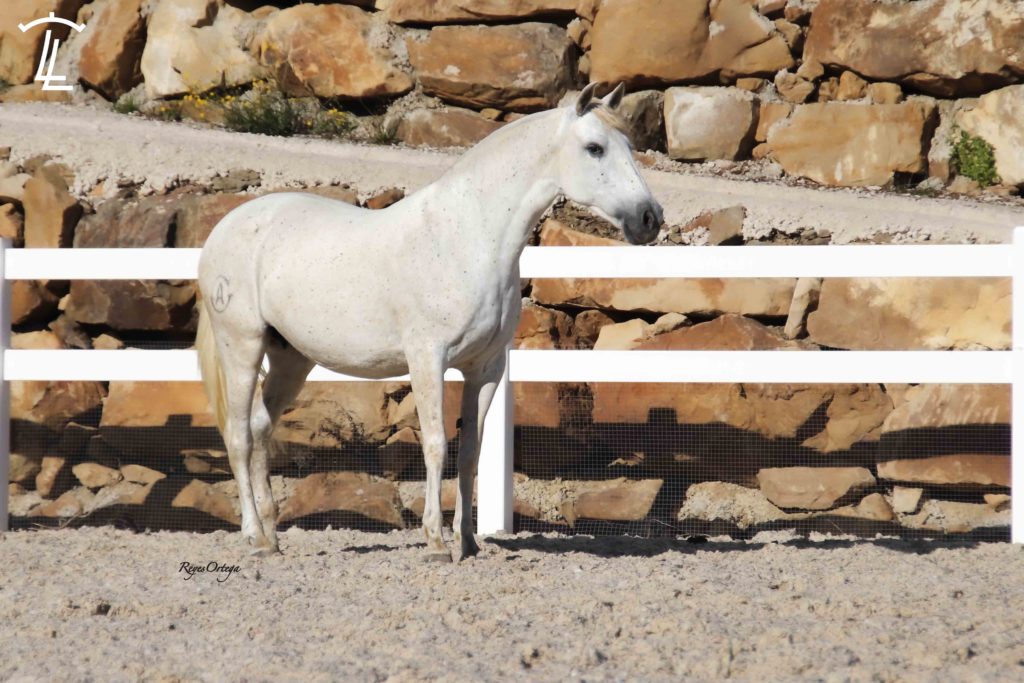 Date of birth: 20-03-2006

Breeder: ALFONSO ARAGÓN DOMÍNGUEZ

Owner: YEGUADA LEZAMA LEGUIZAMON
Borreguita de Aragón is a mare with a classic, feminine and elegant beauty. She has a beautiful conformation, typical of the classic PRE lines. Also, she has great movements, as well as a very noble character.
Her genetic line is interesting, from her mother's side her origins come from Fumana, Imaciente II's mother. Impaciente II is an impressive stallion, Elite Breeding Stock and Improver Breeding Stock by ANCCE, in addition to be a multi-prize horse both morphologically and functionally. He was Champion of Functionality and Runner-up in morphology at SICAB in 2004, in addition to representing the Spanish international dressage team on several occasions. On the paternal part, comes by Mirlito XI of Miura, a stallion with a high aptitude for dressage.
Image gallery