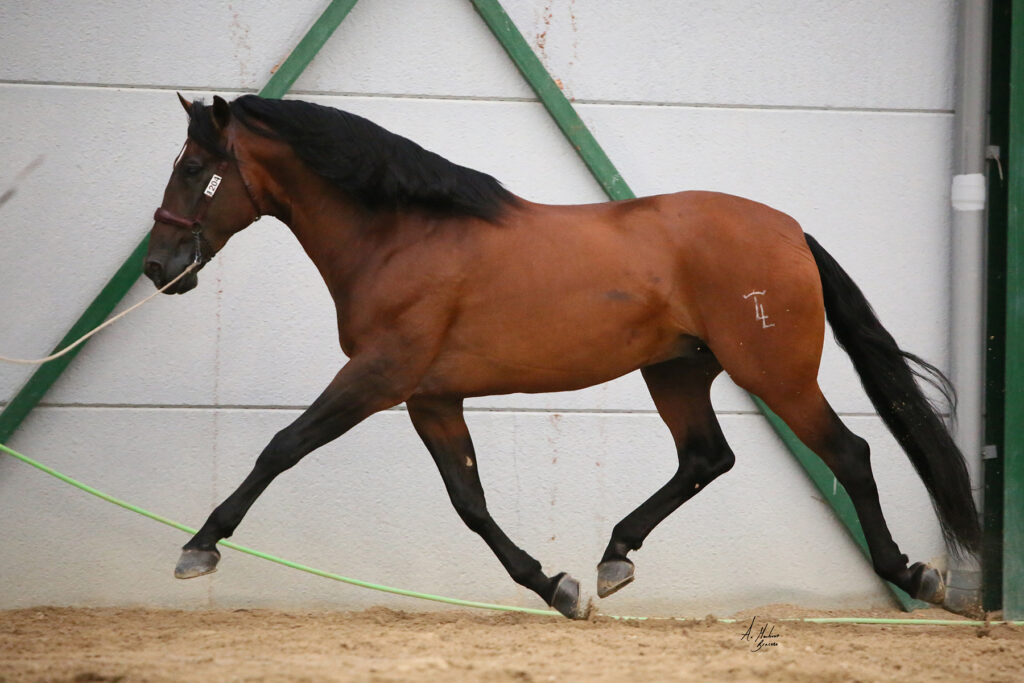 DUENDE JAP
Date of birth: 03-05-2009

Breeder: YEGUADA LEZAMA LEGUIZAMON

Owner: YEGUADA LEZAMA LEGUIZAMON

Father: URDIDOR VII – Qualified Breeding Stock
This stallion is high with an excellent aplomb and a very good bone conformation, as well as impressive movements. He was designated by ANCCE as Young Recommended Breeding Stock for Dressage. Duende JAP is a great sport horse with a good physique. He has three very good gaits with cadence and impulsion. Also, his active and friendly character makes Duende an ideal horse for any discipline.
His origins are really interesting, he is the daughter of Urdidor VII of Candau, Qualified Breeding Stock, champion at SICAB in 2001 and he competed in the Grand Prix level with very good results. His mother, Esplendida LXXI, is the daughter of Utrerano VII, Elite Breeding Stock, and Fuego de Cárdenas's sister, a member of the Spanish national dressage team, and participant in the Olympic Games twice.
Image gallery
Duende Jap trophies
He has competed in Dressage obtaining several medals, among which we highlight:
2014 – Champion of the ANCCE cup at level 5 years in the CDN of 3 stars of Almería in 2014

2014 – Runner-up in the 5-year-old level in the Trigueros 3-star CDN in 2014

2013 – Bronze in level 4 years in the CDN 3 stars of Jerez de la Frontera in 2013

2013 – Bronze at the 4-year level in the CDN 3 stars of Sotogrande in 2013.
His record in Morphological competitions is as follows:
2019 – Gold and Best functionality in section 4 in the Baza Morphological Contest. And Absolute Functionality of the contest.

2011 – Bronze in section 4 in the Equus-Costa del Sol Morphological Contest in 2011

2011 – Bronze in section 4 in the Villa de Estepona Morphological Contest in 2011