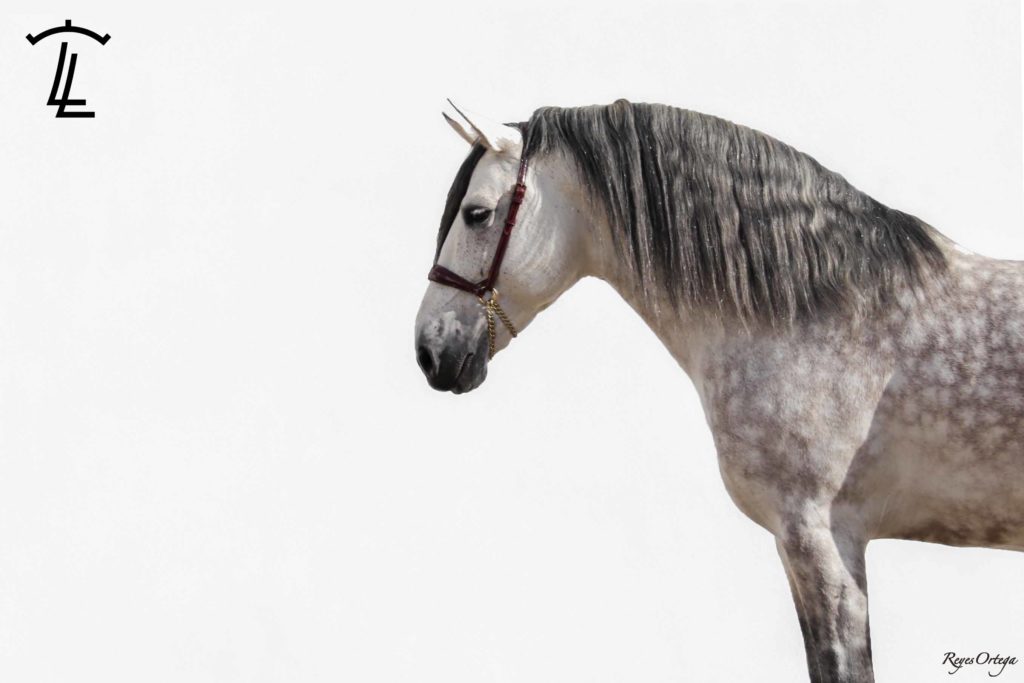 MEXICANO XVII
Date of birth: 10-04-2013

Breeder: HERMANOS CAMACHO BENITEZ

Owner: YEGUADA LEZAMA LEGUIZAMON
Mexicano XVII, Young Recommended Breeding Stock for Dressage, is a horse nobly and easy handle. We stand out for his three very correct gaits, in special the quality of his walk, with great amplitude. Nowadays he is doing side passages exercises, pirouettes, passage, Spanish step, and he is being started in piaffe.
In his genetic line, we can find, on the father's side, Cascanueces VI of Ayala breeder. On the maternal side, Talisman IV and Fumana, Imaciente II's parents, join. Imaciente II is an impressive stallion, qualified as Elite Breeding Stock by ANCCE, in addition to be a multi-prize horse both morphologically and functionally. He was Champion of Functionality and Runner-up in morphology at SICAB in 2004, in addition to representing the Spanish international dressage team on several occasions.
Mexicano XVII has a great character, docile, both for work and with other animals, and he has predisposition for learning. Besides he is Piro free, and with good X-Rays.
Image gallery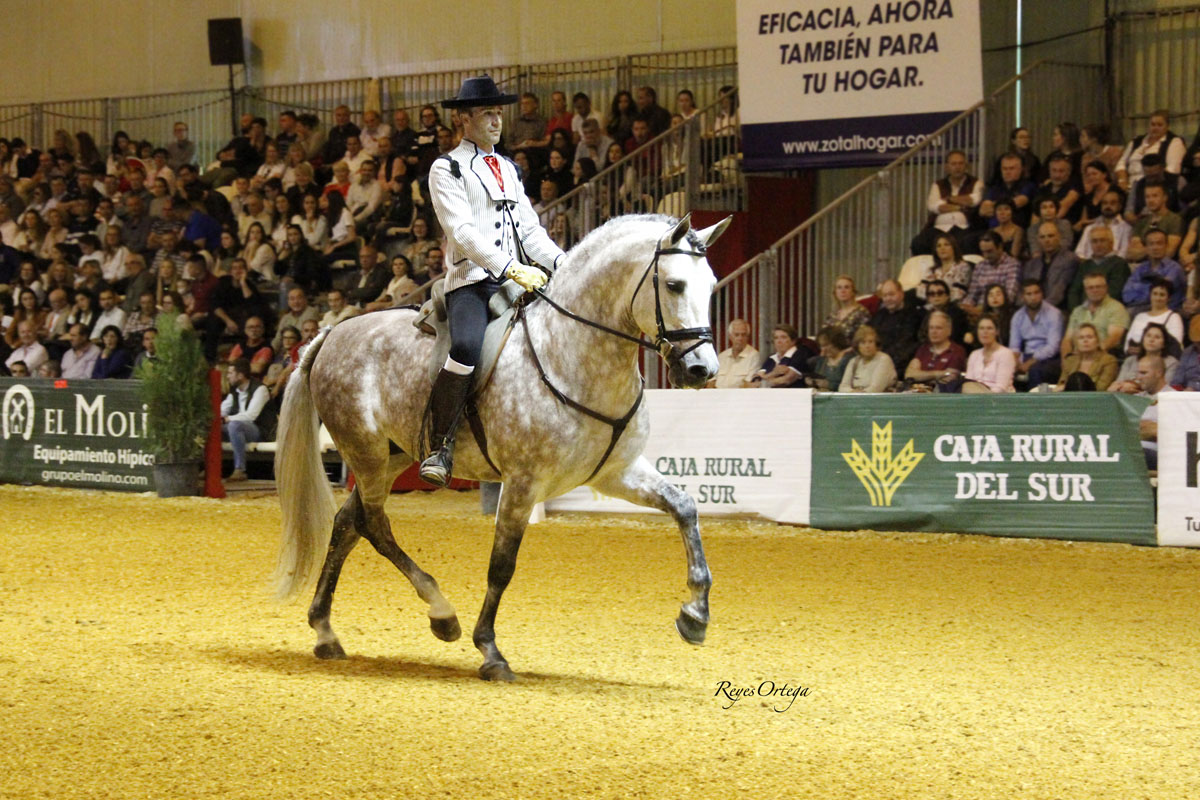 Mexicano XVII trophies
2018 – Bronze in the CDN*** of Córdoba

2018 – Champion of the ANCCE Cup in the CDN** of Albacete.

2018 – Bronce in the CDN*** of Valencia