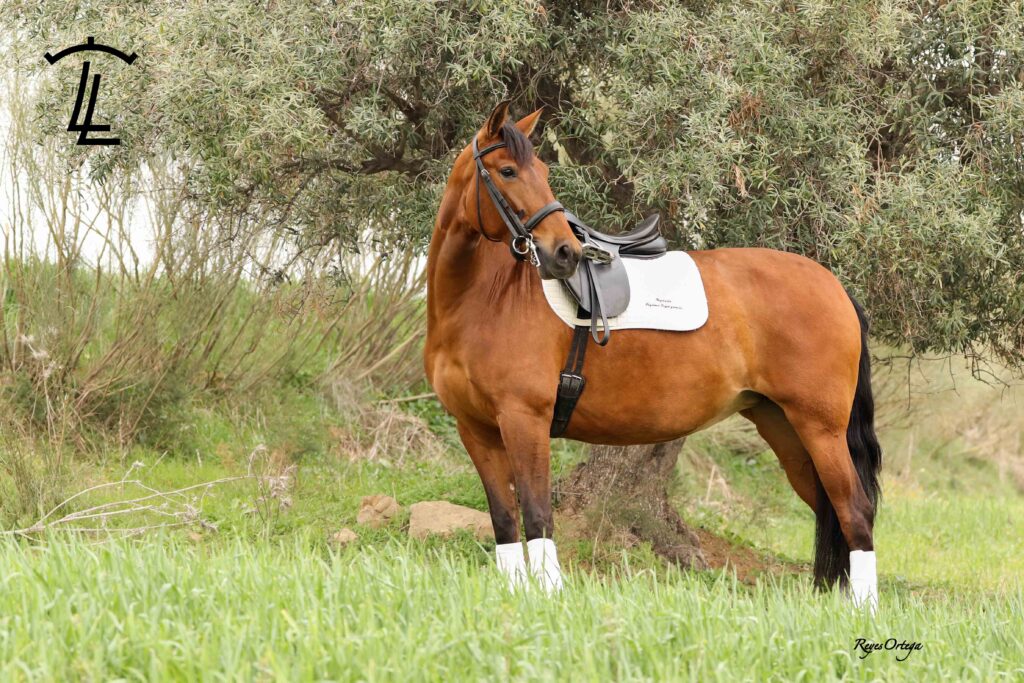 Date of birth: 05-05-2014

Breeder: YEGUADA LEZAMA LEGUIZAMON

Owner: YEGUADA LEZAMA LEGUIZAMON
Iris JAP is a fantastic mare with a special character, docile and easy to deal with, making her perfect for any rider. Her sports physique and her good conformation make her ideal for dressage, she is also intelligent and has predisposition for learning.
Her origins are really interesting, on the paternal side, her genetic line comes from one of the stallions of our stud farm, Escobero VII, of Herederos de Salvador Guardiola Fantoni breeder, of whom we highlight his great measure and his noble character, attributes that he transmits to his descendants. His mother, Esplendida LXXI, is the daughter of Utrerano VII, Elite Breeding Stock, and Fuego de Cárdenas's sister, a member of the Spanish national dressage team, and participant in the Olympic Games twice.
Image gallery