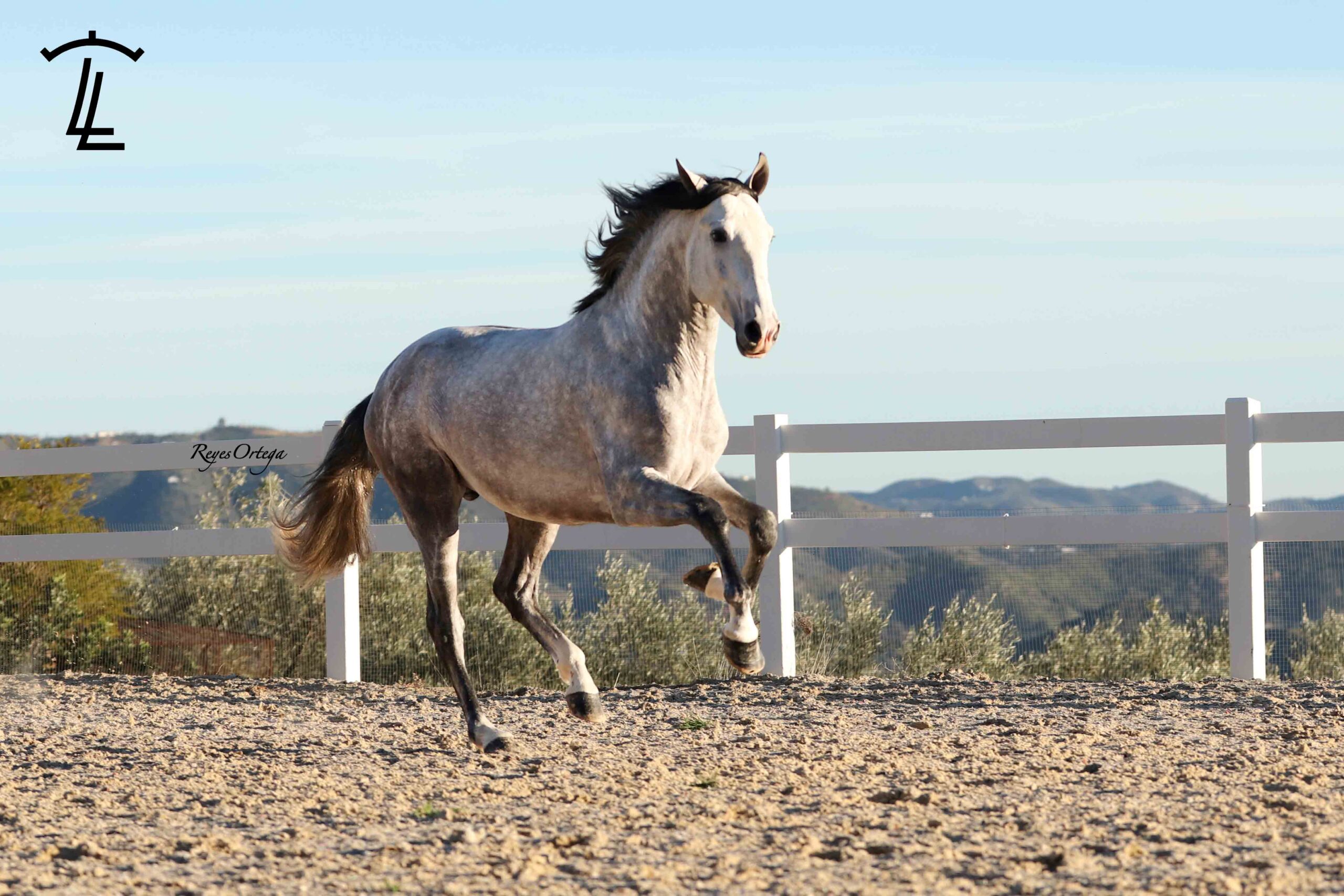 Date of birth: 24-05-2017

Breeder: YEGUADA LEZAMA LEGUIZAMON

Owner: YEGUADA LEZAMA LEGUIZAMON
Lebrijano JAP is a young horse with a great beauty, a sportive physical, and a very docile temperament. He has a three good gaits, with wide, cadence, and balance. Nowadays, Lebrijano JAP has stable dressage, knows to work on the ground, with long reins and on the walker. Furthermore, he is good in the stable, and easy to handle. Soon we will begin with his dressage training. He would be a nice project for somebody who looking for a young horse to grow and learn together.
He comes from important genetic lines, her father is Utrerano VII's dougther, Elite Breeding Stock, and Fuego de Cárdenas's brother, a member of the Spanish national dressage team, and participant in the Olympic Games twice. His mother, Reina MP, is a beautiful mare with good morphology, three great gaits, and a granddaughter of the two twice Spanish Runner-up (SICAB 2005 and 2001) Judío VII, Qualified Breeding Stock. He has been a great stallion of the Yeguada Vilaire who combines breed, movements and strength
Image gallery