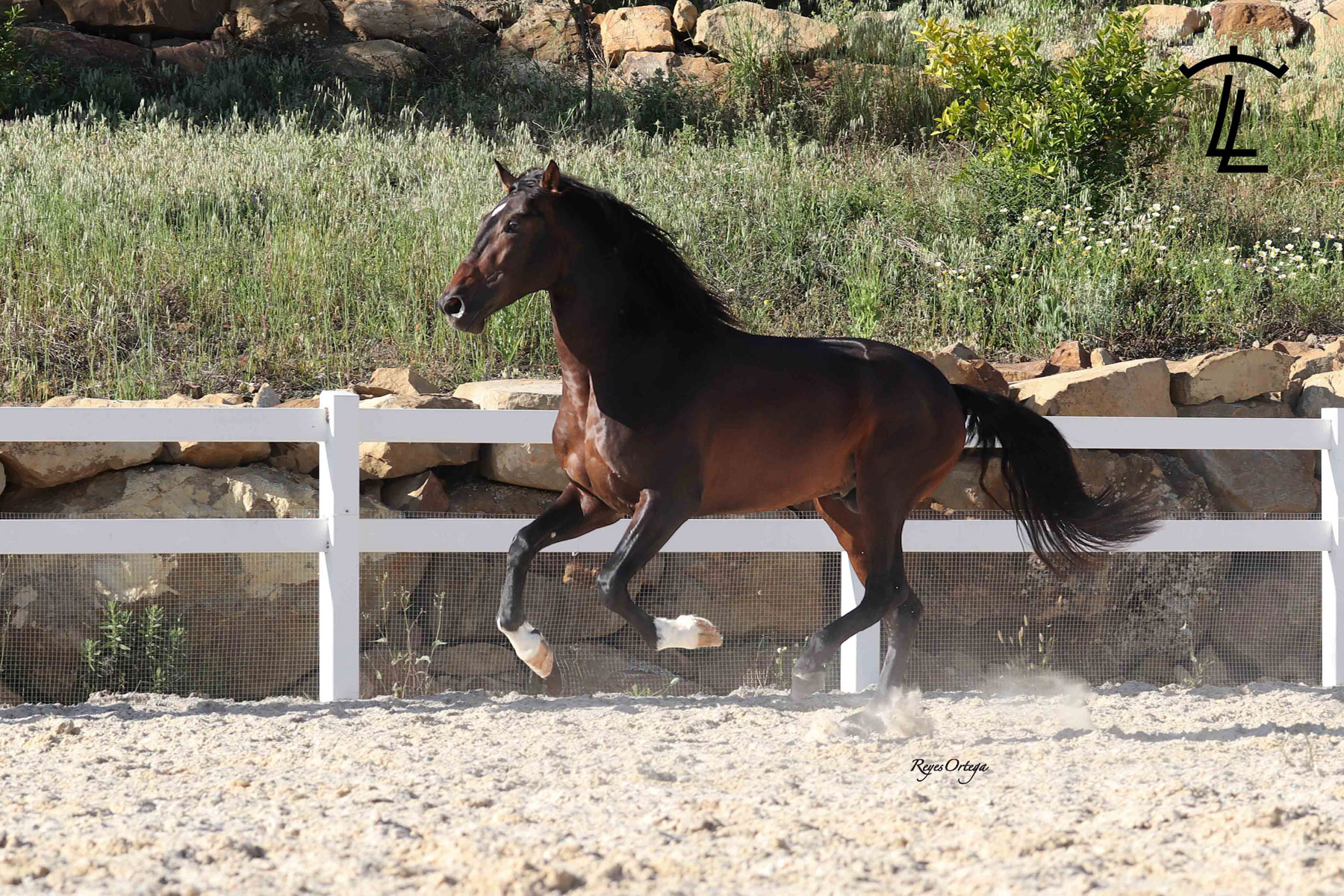 Date of birth: 12-01-2018

Breeder: YEGUADA LEZAMA LEGUIZAMÓN

Owner: YEGUADA LEZAMA LEGUIZAMÓN
Malagueño JAP is a beautiful young horse with stature and good conformation. His three gaits are good, with amplitude and power. Also, he has a very noble, friendly and sweet character with people, as well as being easy to deal with. At present, he has a basic level of dressage and has very good aptitudes and a predisposition for learning.
Piro free.
About his bloodline, on his paternal side comes from Manzanillo de José Luis de la Escalera y Esplendida LXXI, daughter of Utrerano VII, Elite Player, and sister of Fuego de Cárdenas, member of the Spanish national dressage team, and participant in the Games Olympians twice. And on his maternal side, there comes Amorosa LXXXIX, a large black mare from Yeguada Rojas Benítez.
Image gallery