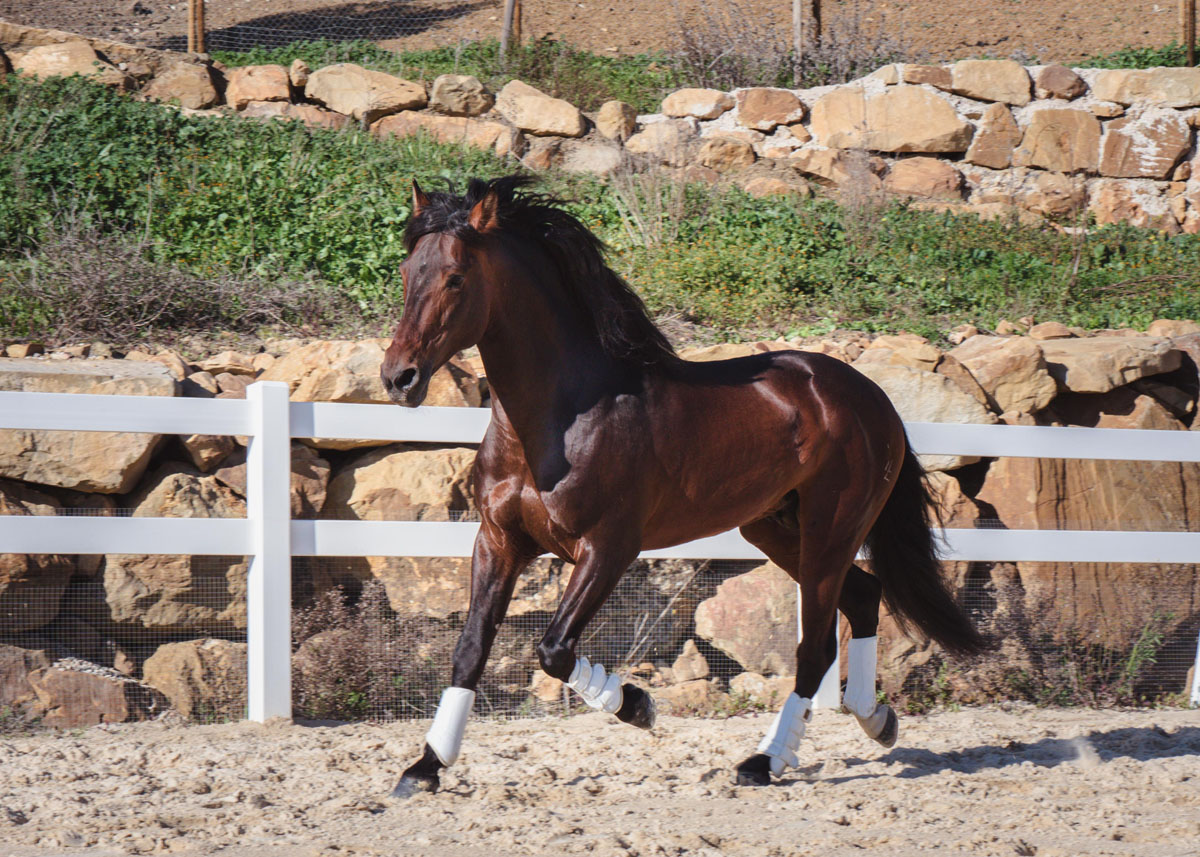 Date of birth: 13-03-2007

Owner: YEGUADA LEZAMA LEGUIZAMON
Manzanillo JAP is gelding, with a noble and easy treatment. Also, he is perfect for any rider who wants to enjoy a horse to learn. He is a functional stallion with good character and correct movements.
His father's origins come from Manzanillo, José Luis de la Escalera breeder, and his mother is Esplendida LXXI. She is a daughter of Utrerano VII, Elite Breeding Stock, and Fuego de Cárdenas's sister, a member of the Spanish national dressage team, and participant in the Olympic Games twice.
He has competed in dressage with good results, we highlight that he was runner-up in the 4-year Final in the 3-star CDN of Estepona in 2011.
Image gallery