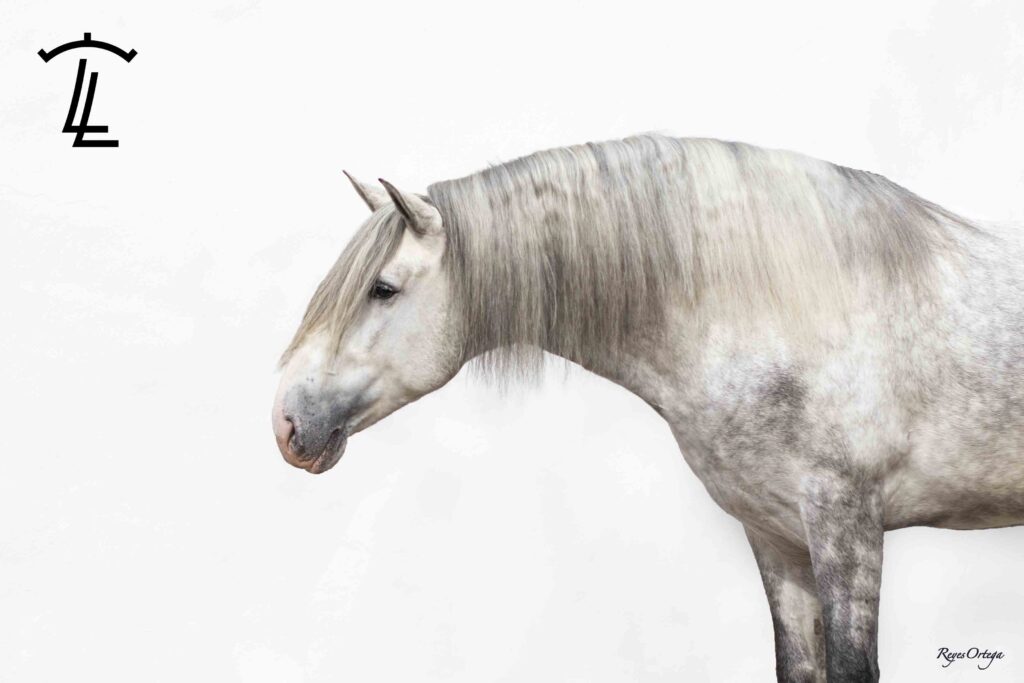 Date of birth: 05-03-2017

Owner: YEGUADA LEZAMA LEGUIZAMÓN
Maromo de Azahar is a handsome young horse of great beauty, a baroque profile, and a sporty physique. He has three good gaits, wide and cadenced that make him very interesting for dressage. Besides, this horse is intelligent, has a docile temperament and he is easy to handle. At present, he has a basic level of dressage and has very good aptitudes and a predisposition for learning.
Maromo de Azahar's father is Maximus Maynou from Yeguada Can Maynou, a spectacular stallion with a lot of beauty and good movements. He is a great-grandson of Educado X, Improvement Stallion in Morphological Aptitude, four times a SICAB gold medalist, and considered one of the horses with the most award-winning descendants in existence. On the maternal side, he comes from Macarena XCII from the Yeguada Nobleza de Guadiana, a beautiful mare with a lot of breeds, his genetic line descends from Carthusian blood, very closed in the Hierro del Bocado, with mythical irons such as Urquijo or Salvatierra.
Image gallery