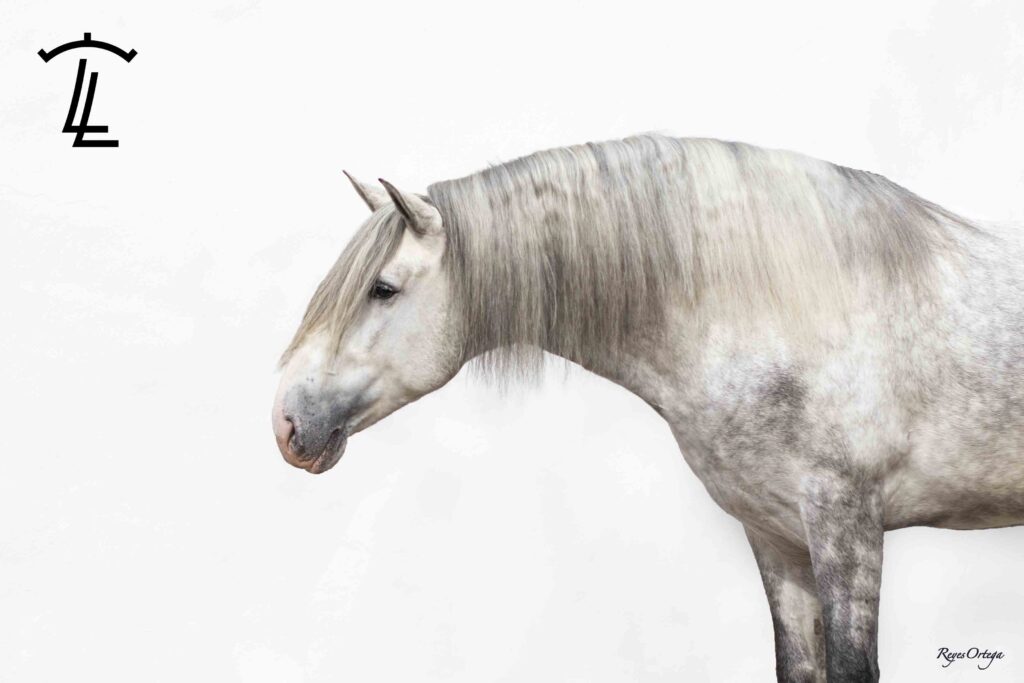 Date of birth: 05-03-2017

Owner: YEGUADA LEZAMA LEGUIZAMÓN
Maromo de Azahar is a handsome young horse of great beauty, a baroque profile, and a sporty physique. He has three good gaits, wide and cadenced that make him very interesting for dressage. Besides, this horse is intelligent, has a docile and gentle temperament, and he is easy to handle. Currently, he is competing in dressage (5-year-old level: rein back, leg yield), and has very good aptitudes and predisposition for learning.
Pyro free and approved as Basic Breeding Stock by ANCCE.
Maromo de Azahar's father is Maximus Maynou from Yeguada Can Maynou, a spectacular stallion with a lot of beauty and good movements. He is a great-grandson of Educado X, Improvement Stallion in Morphological Aptitude, four times a SICAB gold medalist, and considered one of the horses with the most award-winning descendants in existence. On the maternal side, he comes from Macarena XCII from the Yeguada Nobleza de Guadiana, a beautiful mare with a lot of breeds, his genetic line descends from Carthusian blood, very closed in the Hierro del Bocado, with mythical irons such as Urquijo or Salvatierra.
Image gallery