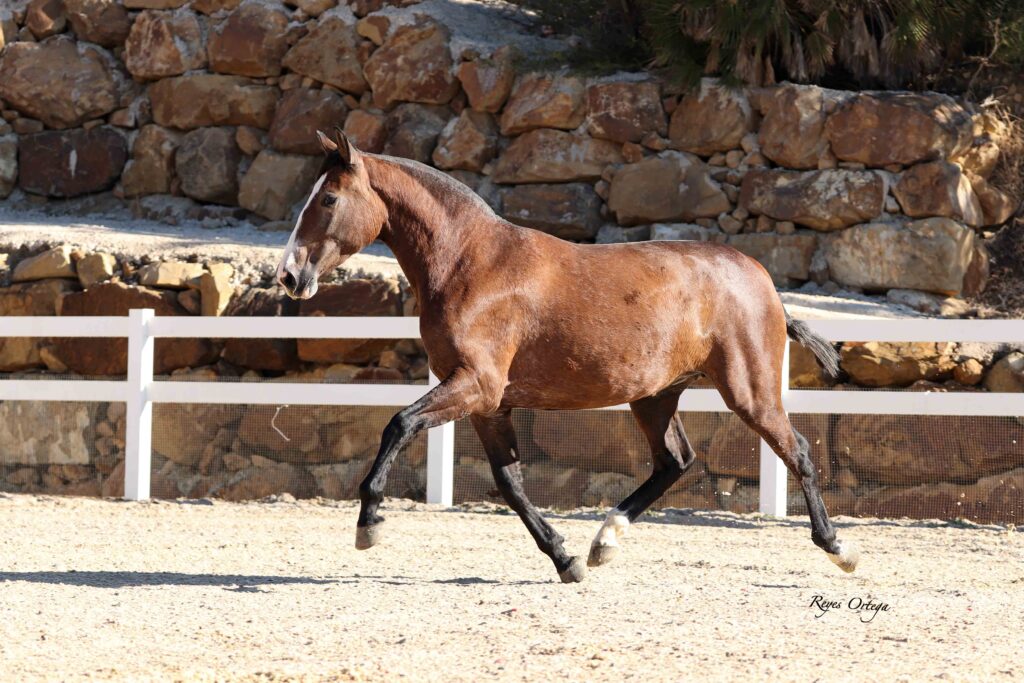 Date of birth: 08-02-2019

Breeder: YEGUADA EL PRINCIPADO ESPAÑA

Owner:  YEGUADA LEZAMA LEGUIZAMÓN

Mother: PAMPA IX – Qualified Breeding Stock
Nazarena JAP is a pretty filly, with a mask and shod on both feet. Her conformation and structure are good, besides her three gaits are correct. This filly has a very docile character, she is sweet and easy on the handle. Currently, she knows how to work with the rope and on the walker.
Her bloodlines are interesting: she is the daughter of Pampa IX, a spectacular mare (Qualified Breeding Stock) by Dehesa de Cabeza Rubia breeder. Her mother joins the breed, the classical morphology and three quality gaits. Nazarena is the granddaughter of Guardadamas I (Qualified Breeding Stock and Young Recommended Breeding Stock for Dressage). She is also Atiza's great-granddaughter (Qualified Breeding Stock), and both stallions were several times champions of Spain of International Grand Prix level.
On the paternal side, Campero OH was bred by Yeguada El Principado España. He is a stallion with a big size, besides a good conformation and correct gaits. His origin comes from Yeguada Plaza de Armas, he is Armas Serreño II's grandchild (Qualified Breeding Stock), as well as other outstanding exemplars such us Pastelero VII, bred by Miura.
Image gallery