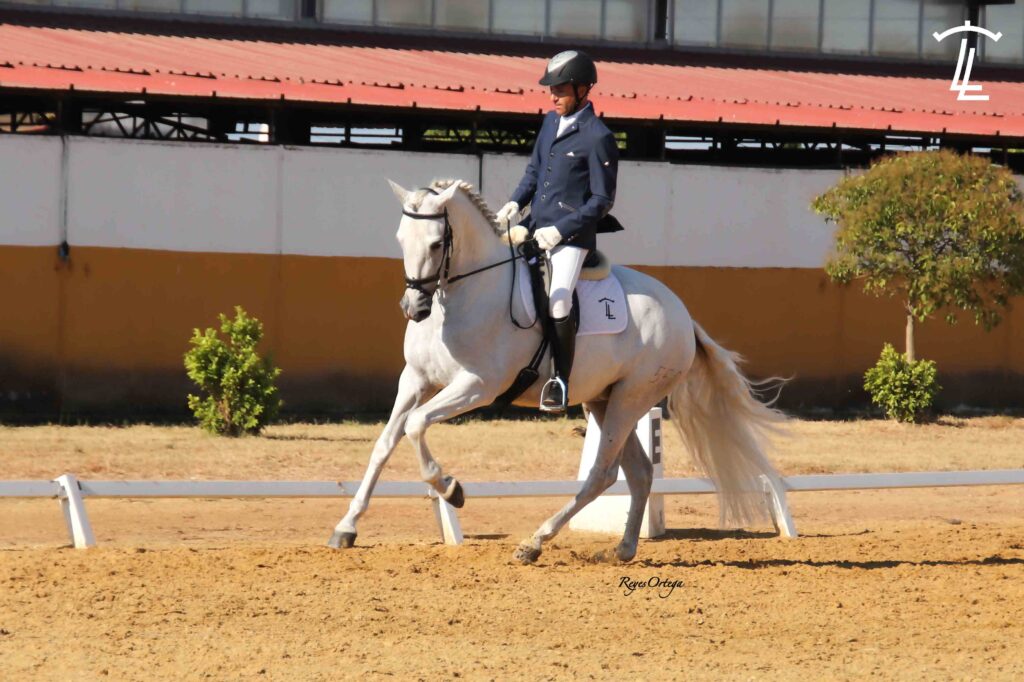 Date of birth: 07-03-2015

Breeder: CMCC DE JEREZ YEGUADA

Owner: YEGUADA LEZAMA LEGUIZAMON

Father: ALELO – YR for Dressage
Orenga II, Young Recommended Breeding Stock for Dressage, is a beautiful mare, feminine and elegant, with an easy character and great predisposition for work and learning. She has interesting abilities for dressage: her three gaits are very good, and her movements have amplitude, cadence and strength. In particular, his spectacular canter got 8 points in dressage competitions in the 4-year tests.
This mare comes from an important genetic line: his father is Alelo, Yeguada Militar breeder, Young Recommended Breeding Stock for Dressage by ANCCE and multi-prize in various disciplines. He was runner-up in horses of 6 years in dressage in SICAB 2008. But without a doubt it is in Alta Escuela where this stallion has triumphed, he was champion of Andalusia and champion of the I Intercommunities Cup in 2010, among many other awards. His paternal grandfather is Ficus II, a great exemplar from José Almansa Rodríguez breeder, Qualified Breeding Stock and Improver Breeding Stock for Dressage. Moreover, his mother, Geodésica from Yeguada Militar too, comes from a mythical horse such as Leviton, who transmitted balanced conformations and good dressage abilities. This magnificent stallion left us important descendants such as Deco and Evento, the first PRE to enter the Olympic Games and arrive at the dressage final. Besides, numerous maternal brothers are currently competing in dressage and morphological contests obtaining good results such as Lefler, Musgo III, Nebulosa XXV, Icara XIX, among others.
Image gallery