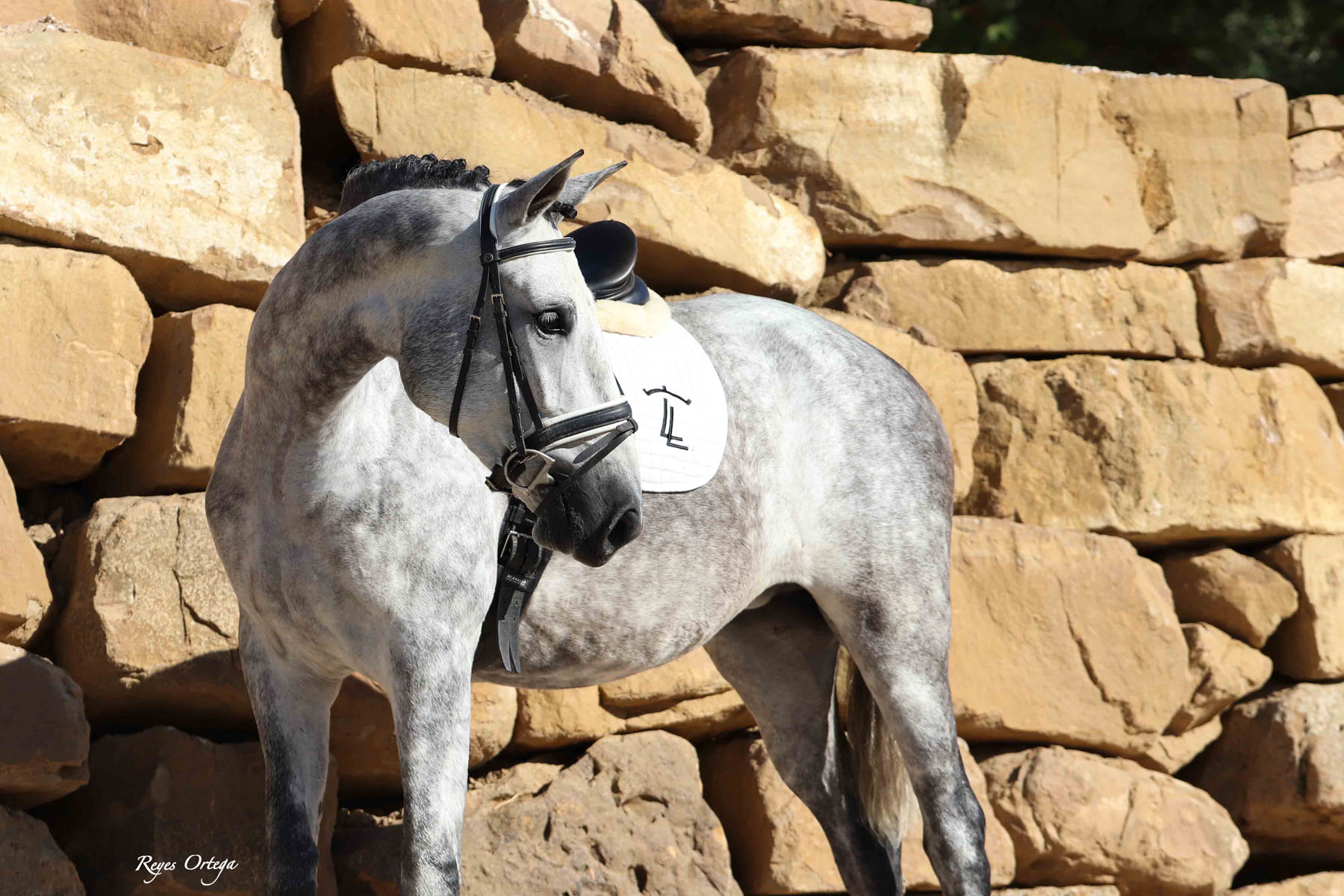 Date of birth: 10-01-2017

Breeder: CMCC DE JEREZ YEGUADA

Owner: YEGUADA LEZAMA LEGUIZAMON
Redoma YM is a fantastic young mare with a sweet temperament, very docile and easy to handle. This young mare is very friendly and social with people and other animals. Her sporty physique and her good conformation make her ideal for dressage, with three high-quality gaits. Currently, her dressage level is basic, but she has a great predisposition for work, she is also very intelligent and learns quickly.
On the paternal side, her origins come from Sanador, from Gonzalo Valenzuela Ruíz's stud farm, Qualified Breeding Stock. Her mother Lejia II, daughter of Flete, and granddaughter of Digital, Improver Breeding Stock for Dressage. In her genetic line we can find such important names as Expres, Flete, Deco, Leviton, Pampero V, among other great exemplars of the P.R.E. world.
Image gallery