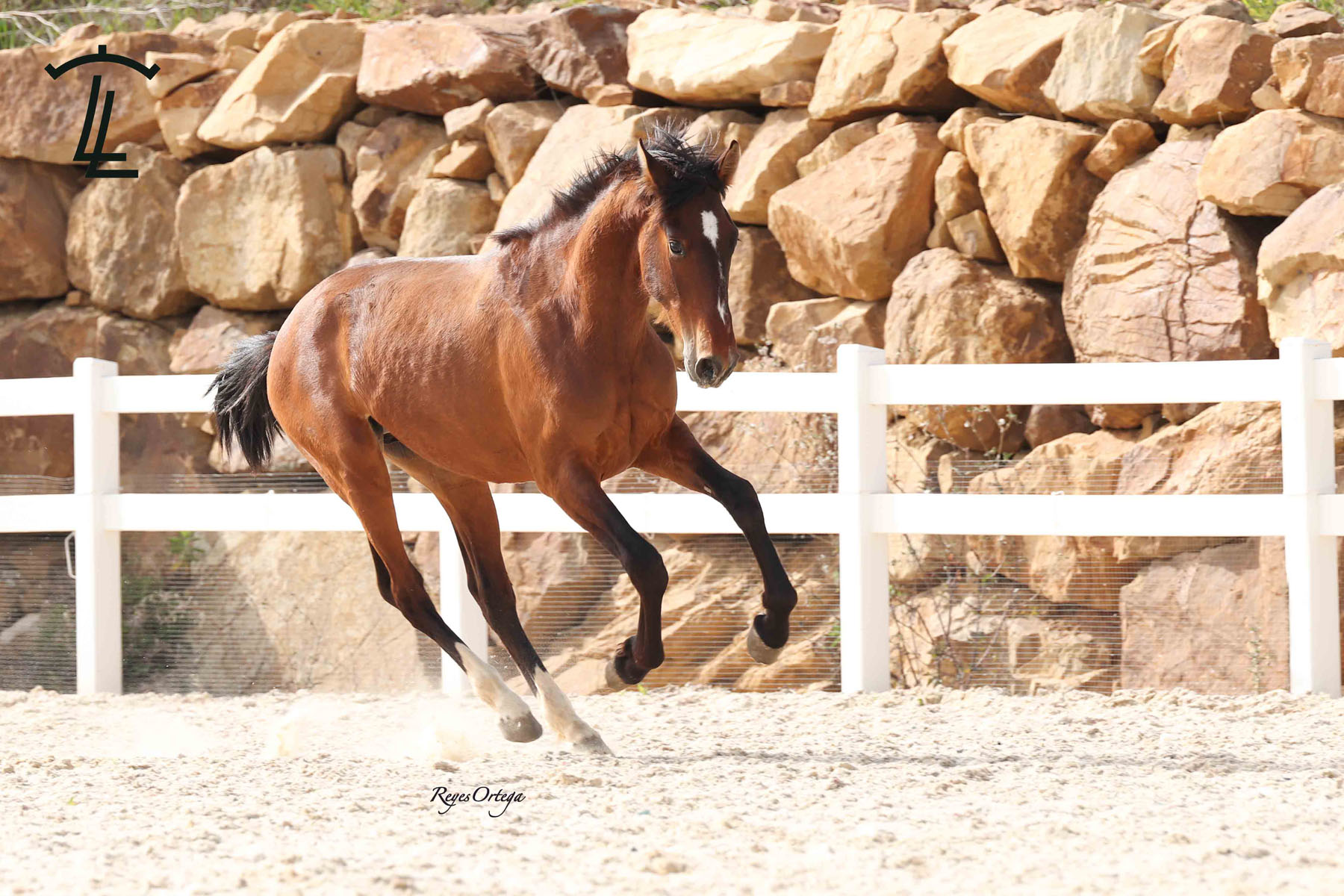 Date of birth: 13-03-2019

Breeder: YEGUADA SENILLOSA

Owner: YEGUADA LEZAMA LEGUIZAMON

Father: POETA DE SUSAETA – JRR Y CALIFICADO
Seni Brioso IV is a handsome colt with a baroque profile, and sporty physique, with very interesting movements for dressage. In addition, he has a special temperament, very docile, which facilitates him on the handle.
Seni Brioso IV is son of Poeta de Susaeta, Young Recommended Breeding Stock for Dressage and for Conformation traits for Dressage by ANCCE  and Qualified Breeding Stock, an internationally awarded stallion in dressage from Yeguada Suasaeta. His mother is Seni Briosa from Yeguada Senillosa, who comes from Utrerano VII from Bohorquez's stud farm (Elite Breeding Stock). Through Seni Brioso's blood run such important exemplars as Cacique IX, Ermitaño III, Utrerano VII (all of them Elite Breeding Stock), Lebrijano and Agente.
Piroplasmosis free.
Image gallery