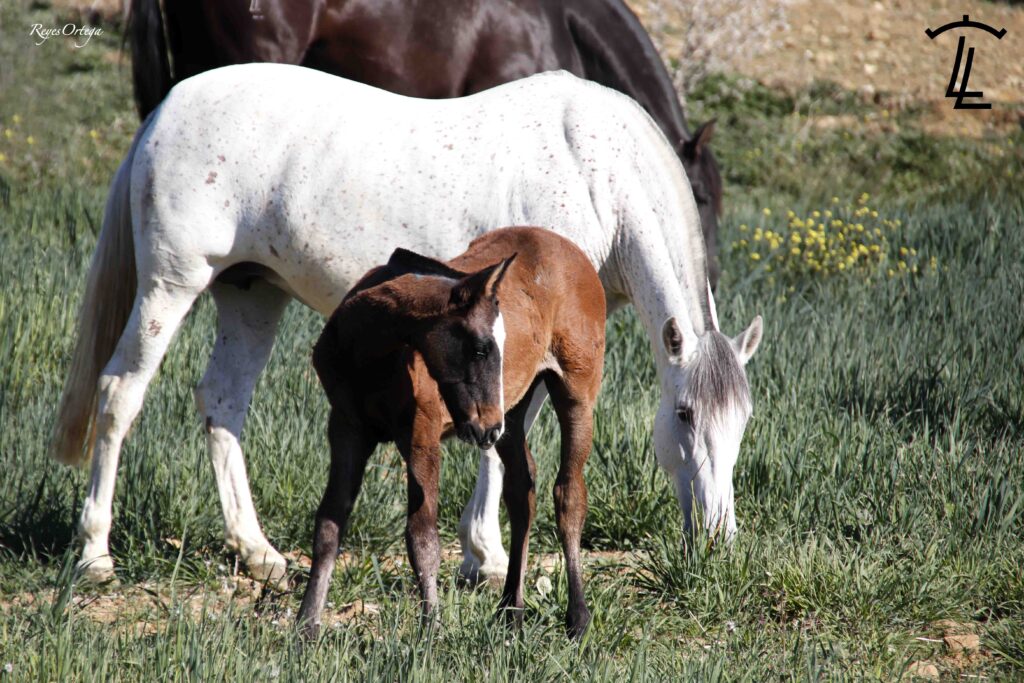 Date of birth: 04-05-2010

Breeder: YEGUADA LEZAMA LEGUIZAMON

Owner: YEGUADA LEZAMA LEGUIZAMON

Father: URDIDOR VII – Qualified Breeding Stock
Elfa JAP is a mare with good morphology, as well as elegant and feminine beauty. Her origins are really interesting, she is the daughter of Urdidor VII of Candau, Elite Breeding Stock, champion at SICAB in 2001 and he competed in the Grand Prix level with very good results. Her mother, Esplendida LXXI, is the daughter of Utrerano VII, Elite Breeding Stock, and Fuego de Cárdenas's sister, a member of the Spanish national dressage team, and participant in the Olympic Games twice.
Elfa JAP is an excellent breeding mare, we highlight her good bone structure and her correct aplomb. She is riding in basic and, she shows us an adequate aptitude to learn and work. Besides, she has very good movements: wide, elastic and, with cadence.
Moreover, this mare comes from our dressage line, being the sister of Duende JAP (Young Recommended Breeding Stock for Dressage), Graciosa JAP or Júpiter JAP, currently in competition.
Image gallery