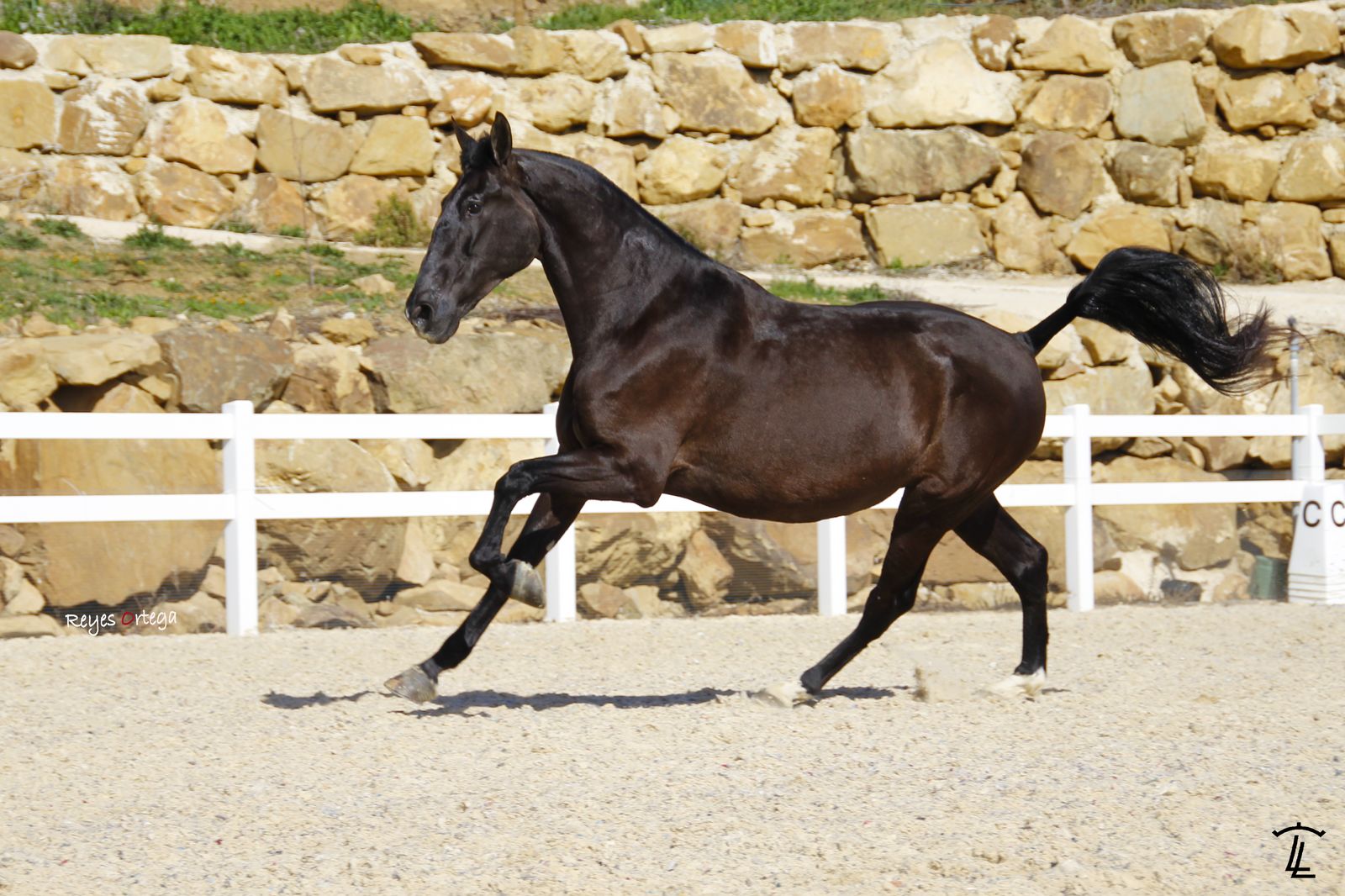 Date of birth: 15-01-2011

Breeder: YEGUADA LEZAMA LEGUIZAMON

Owner: YEGUADA LEZAMA LEGUIZAMON
Fabula JAP is a unique mare, she measures 1,80m. In addition to a harmonic body for her dimensions. Her conformation makes her ideal as a mare for breeding, with a good upper line, width and structure of the rib cage. His movements are very correct, and his character is very nobly and docile, which makes working with her simple and pleasant.
On the paternal side, her origins come from one of the stallions of our stud farm, Escobero VII, of Herederos de Salvador Guardiola Fantoni breeder, of whom we highlight his great measure and his noble character, attributes that he transmits to his descendants. On the other hand, his mother, Amorosa LXXXIX, in a black coat and large size, comes from Yeguada Rojas Benítez.
Image gallery