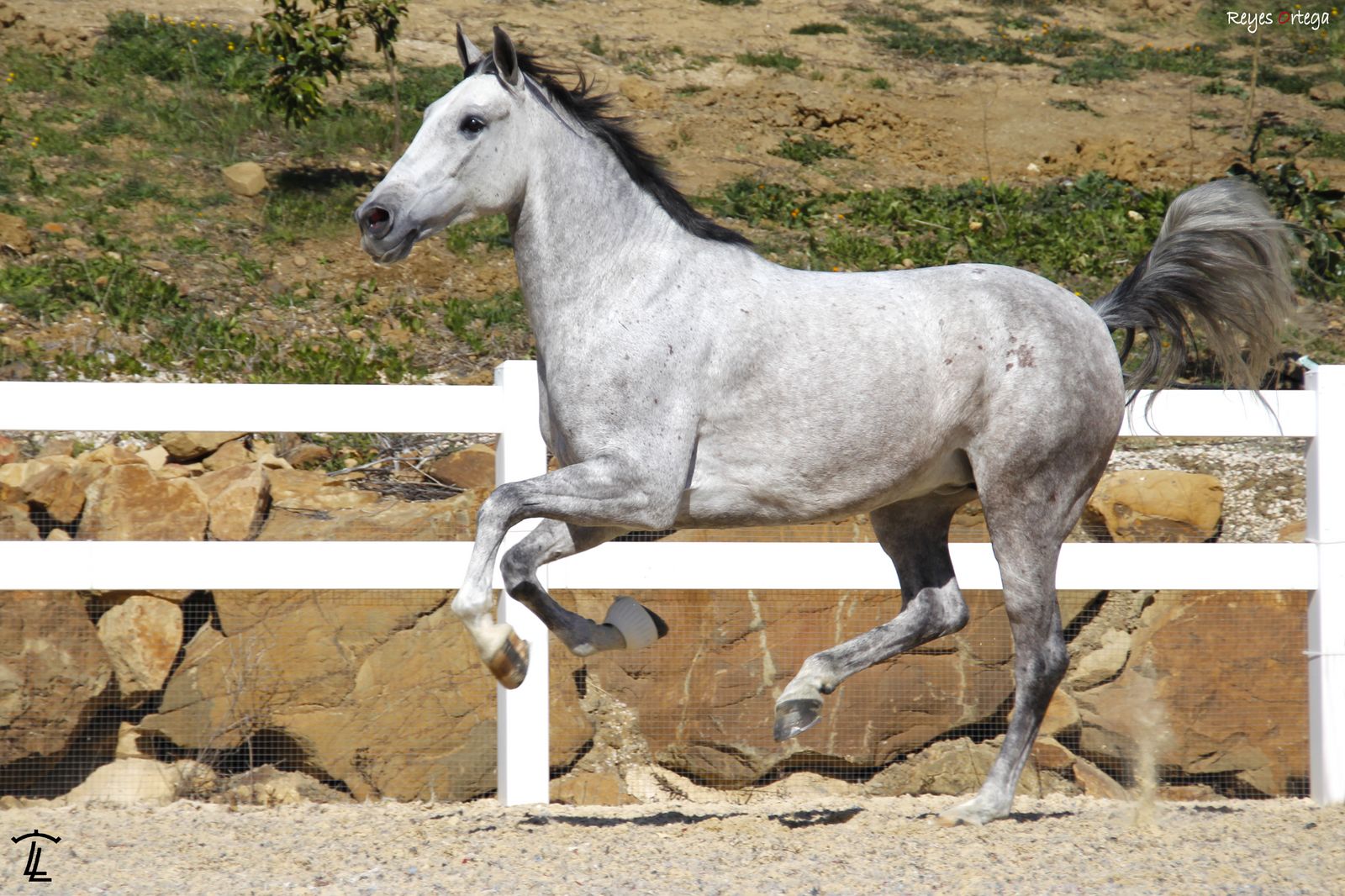 Date of birth: 15-04-2012

Breeder: YEGUADA LEZAMA LEGUIZAMÓN

Owner: YEGUADA LEZAMA LEGUIZAMON

Father: URDIDOR VII – Reproductor Calificado
Graciosa JAP is a beautiful mare with sports physicist and, impressive movements: wide, elastic with cadence and impulsion. She has a level 4 in dressage and, has experience in competition. This mare is very intelligent, sensitive and shows us an adequate aptitude to learn and work.
Her origins are really interesting, she is the daughter of Urdidor VII of Candau, Calificado Stallion, champion at SICAB in 2001 and he competed in the Grand Prix level with very good results. Her mother, Esplendida LXXI, is the daughter of Utrerano VII, Elite Stallion, and Fuego de Cárdenas's sister, a member of the Spanish national dressage team, and participant in the Olympic Games twice.
Image gallery
Graciosa JAP trophies
Her medal list consists of important prizes, like those:
2019 – Silver in el CDN*** Zaudin, 7 years old level.

2018 – Bronze in PSCJ Yeguada La Cartuja, Jerez, 6 years old level.

2018 – Silver in CDN ** Albacete, 6 years old level.

2018 – Bronze in CDN ** Torrepacheco, Murcia, 6 years old level.

2017 – Bronze in CDN ** Dos Lunas, 5 years old level.