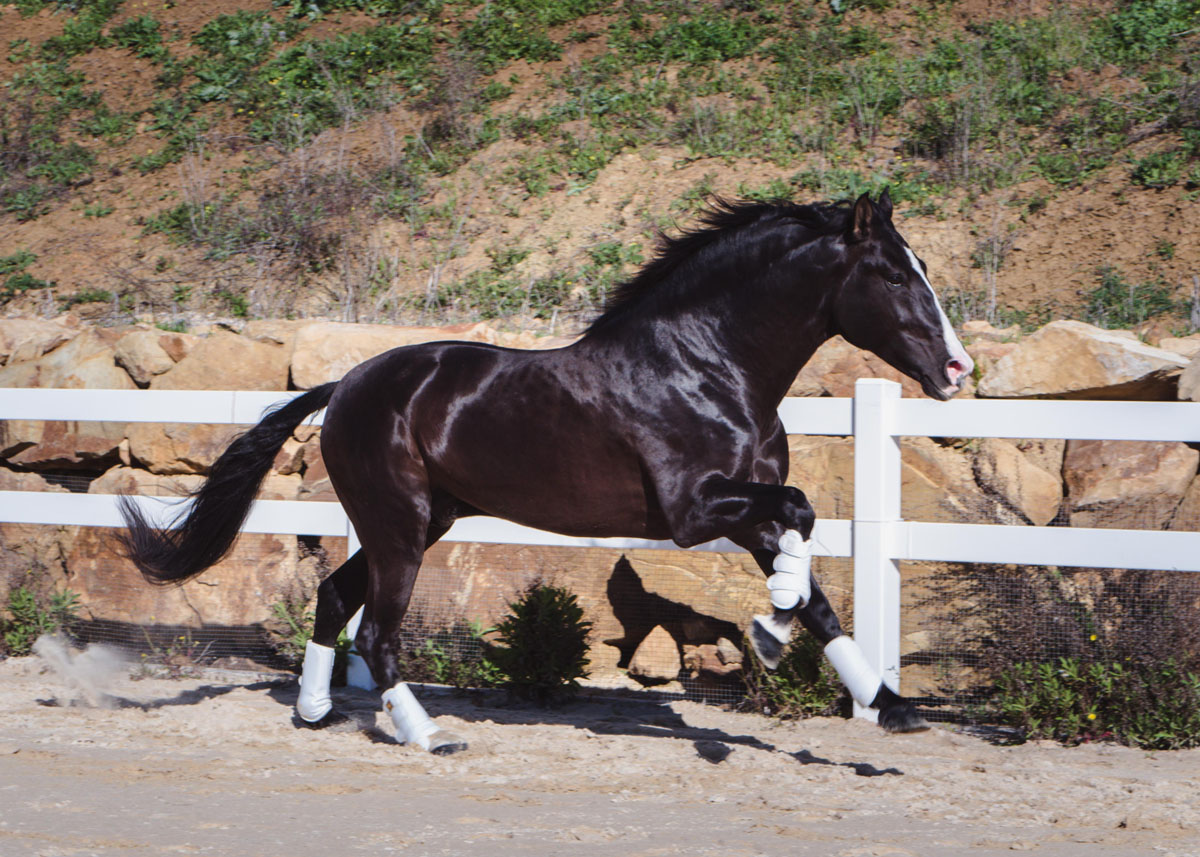 FANEGA JAP
Date of birth: 24-02-2011

Breeder: YEGUADA LEZAMA LEGUIZAMÓN

Owner: YEGUADA LEZAMA LEGUIZAMON
Fanega JAP is a magnificent Spanish horse with a black coat, a very good physique, and a great character. He is a complete horse, which has beauty, strength, ample and cadences movements, and a docile character, which makes him ideal for any rider.
On the paternal side, her origins come from one of the stallions of our stud farm, Escobero VII, of the Herederos de Salvador Guardiola Fantoni breeder, of whom we highlight his great measure and his noble character, attributes that he transmits to his descendants. On the other hand, his mother, Javir del Jut from Bohorquez breeder, is a special mare. Her bloodline comes from Lebrijano III-Agente-Maluso, genetic line considered as the founders of the modern breed, and a basic and essential element to obtain solid horses with excellent aptitudes for dressage and functionality. His nobly and gentle character has transmitted it to most of her descendants, as well as her very good superior line. Besides, this mare transmits good movements, being able to find some of her descendants competing in dressage, morphological and work riding competitions.
Image gallery
Fanega Jap trophies
2015 – Runner-up and Best Functionality in section 8 in Equisierra. In addition to Absolute Runner-up of Functionality

2015 – Runner-up and Best Functionality in section 8 at IX City of Ronda Morphological Contest.

2015 – Bronze and Best Functionality in section 8 in SACAB-COIN.

2013 – Runner-up in section 4 in SACAB-COIN.