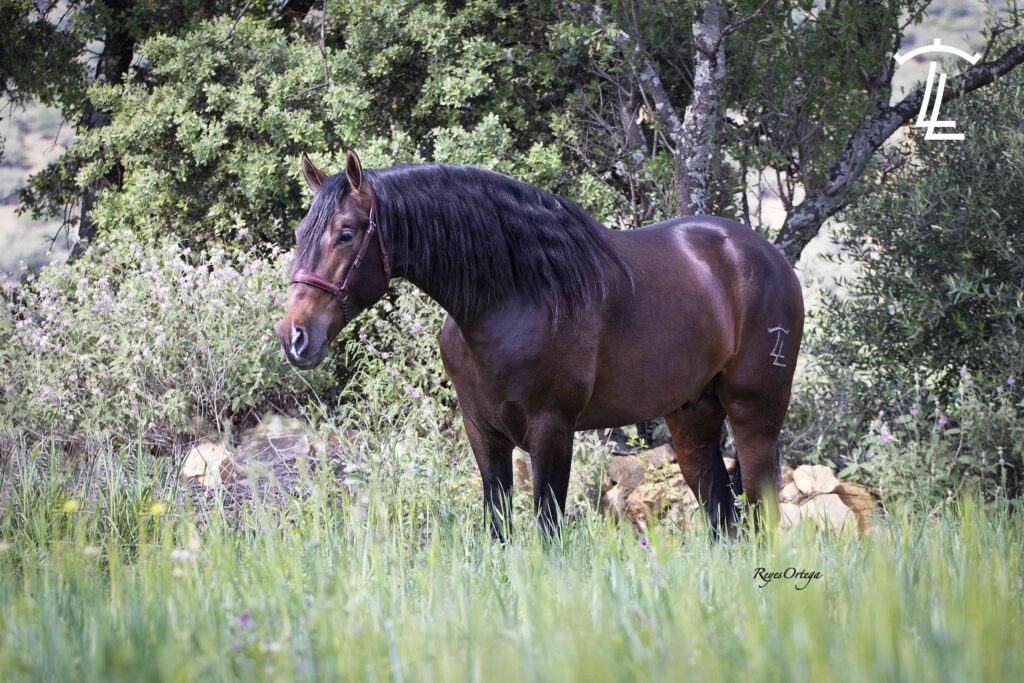 Date of birth: 05-01-2017

Breeder: YEGUADA LEZAMA LEGUIZAMON

Owner: YEGUADA LEZAMA LEGUIZAMON
Lucero JAP is a beautiful colt with a big size, good conformation and three correct gaits. Also, this young horse has a super docile and friendly character, he is easy on the handle. Lucero is ridden in a very orderly manner, without bad habits or vices. Currently, he is competing in dressage (5-year-old level: rein back, leg yield) with very good results and projection for the future. He would be a nice project for somebody who looking for a young horse to grow and learn together.
Pyro free and approved as Basic Breeding Stock by ANCCE.
His father's origins come from Manzanillo, José Luis de la Escalera breeder, and Esplendida LXXI. She is a daughter of Utrerano VII, Elite Breeding Stock, and Fuego de Cárdenas's sister, a member of the Spanish national dressage team, and participant in the Olympic Games twice. His mother, Fabula JAP, is a special mare, 1,80m high, black coat, and daughter of Escobero VII, of Herederos de Salvador Guardiola Fantoni breeder, of whom we highlight his great docile character, attributes that he transmits to his descendants.
Image gallery